The lessons take place in a well maintained hall and charming atmosphere.
Tel Aviv: 62 Benei Dan st.
Monday and Thursday morning, at: 08:
30
Rehovot: 12 Israel Shachar st.
Sunday and Wednesday morning: at 07:30, 08:30, 09:30
Sunday and Wednesday evening: at 17:30, 18:30
For further information please call tel:
054-5907755

-

Nestor
077-9164272
-
Nestor
03-9364272
-
Nestor
Additional information and personal counseling form
You can contact us directly for information regarding
lessons, individual treatments, groups, ordering workshops,
audio cassettes and lectures,
courses for teachers on sabbatical,
You are invited to try one lesson. Free entrance.
At our center, you can purchase Audio cassettes and CD's of Nestor and Rinat, for practice at home or abroud.
Gather yourselves together, and take the load off your shoulders. Come to improve your quality of life and enjoy the ability that is within you!!

Advance registration, limited number of places. Suitable for everyone.

Upcoming workshop in Rehovot:

there will be a Feldenkrais workshop on: "Taking it all off our shoulders"
Nestor Levin
and Rinat Levin Chervin
M.Sc.
Certified, expert teachers of the Feldenkrais method,
are happy to respond to any inquiry on the matter
At tel: 054-5907755-
Nestor
Telefax: 972-77-9164272 -
Nestor
PAGE UP
Note: The information offered in this website is in no way
substitute to medical counseling and/or treatment
Home page
The Method
The Originator
About us
Shop online
Practice a lesson
The experience of change
Teachers on sabbatical
Time and place
Articles
Scientific research
Forum
Links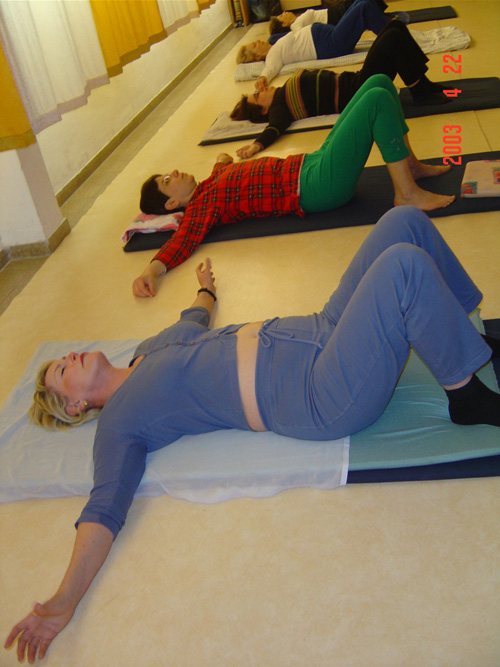 ניטרול כוח המשיכה והורדת המתח השרירי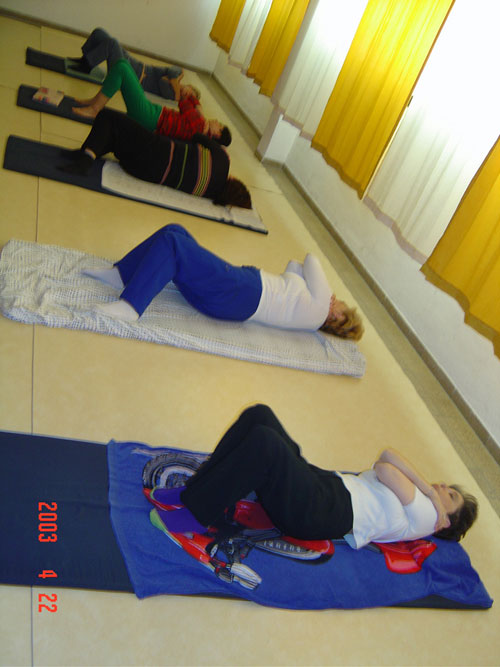 להגברת הרגישות למודעות, נעשות התנועות לאט וללא מאמץ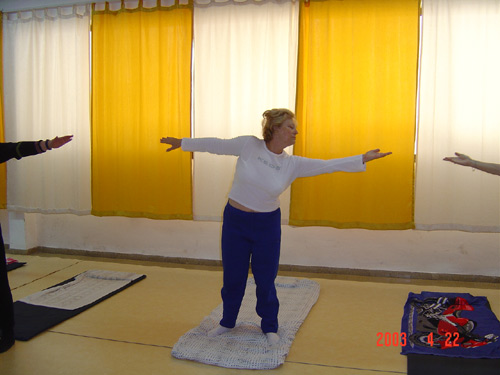 בסוף התהליך הלימודי- הגדלת הפוטנציאל התנועתי